Elkjøp søker Nordic Media Planner
Elkjøp have great ambitions for the future development of our brand in all markets.
A key part of building the business and increasing our profits depends on the result of our long-term initiatives and short-term activities related to our Brand.
This role will be important in manner to coordinate and support our Commercial Marketing team on ongoing projects and be responsible for some of our Nordic Commercial/Joint Marketing campaign.
But will also be an important link between other internal teams like Brand & Marketing, Content and Digital as well as our Media agency. 
This work involves developing and applying paid media planes for Joint Marketing activities, in close cooperation with other team members within team Brand & Marketing.
The role will be important in terms of how we can increase the effect in according to the KPI's and ROI of our joint marketing investments. The role will also work operating with SoMe, to plan, buy and optimize some of the smaller campaigns. 
You need to understand marketing and media principles, especially digital & SoMe, and be able to manage several projects at the same time and adhere to deadlines.
Be a team player with great ability of collaborating with others as well as individual work. Well organized, structured, and efficient approach to each task is crucial since we operate in a fast-paced environment.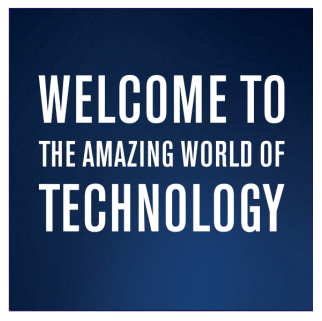 Key tasks and responsibilities

The link between the Commercial Marketing team and Media agencies.
Ensure campaigns are activated and terminated on time, within budget and that the report contains specified quality standards.
Together with Media Agency ensure for continuously optimizing vs targets.
Responsible for executing an amount of smaller JM campaigns and handle planning and basic media buying directly with selected media (Facebook, Influencers etc).
Handle day-to-day operations with SoMe campaigns, follow up and adjust the content if needed to increase the performance of the campaign in according to the KPI. 

Follow up questions from commercial / commercial marketing about ongoing campaigns.
Nordic Commercial Media Specialist with any other relevant duty or task.
Assist Nordic Commercial Media Specialist in analysing results and implementing best practices and learnings on a regular basis
Qualifications – Skills, abilities, and experience
3 years of proven work experience with digital Media planning (especially for SoMe channels) or similar work at agency or client.
Must be able to work independently, lead projects and take initiatives.
Must be structured and organized, able to clearly communicate with peers, co-workers, and management.
Excellent experience with Google Analytics, Facebook Ads Manager as well as knowledge of Facebook Analytics etc. In general, is required that you have high technical understanding.
Excellent abilities to multitask, and work under pressure
Proficiency with Microsoft Office products Experience of working with SoMe & Mediatool is an advantage
If this sounds like a role for you don't hesitate to submit your application or give us a call if you have any questions.

Relaterte stillinger
Hvorfor jobbe med oss?
Fleksible løsninger

Som et lite selskap har vi muligheten til å være agile og etterstrebe den gode løsningen for nettopp din bedrift

Tett oppfølging

Vi ønsker å lære å kjenne både våre samarbeidspartnere og potensielle kandidater. Med tett oppfølging og dialog gjennom hele prosessen mener vi at vi oppnår de beste resultatene

Stort og relevant nettverk

Vi har stor tro på at vi ofte finner de beste kandidatene gjennom direkte søk. Bransjen vi rekrutterer til er liten, og vi har stort fokus på å feks finne kandidater på annonsørsiden når vi rekrutterer til byråer - og omvendt. Vi som jobber i Digitalpersonal har flere års "hands on" erfaring fra både byråbransjen og HR/Rekruttering, noe vi anser som en klar fordel i de prosessene vi leverer.
Om DigitalPersonal
Vi har etter flere år i bransjen etablert et meget godt nettverk i markedet og besitter god kunnskap og forståelse for markedet vi rekrutterer til.
Samtidig som vi har lang erfaring med rekruttering har vi også relevant og direkte fagkunnskap rundt de type stillinger vi rekrutterer til. Dette gir oss en unik mulighet til å finne den riktige kandidat til stillingen, samtidig som det gir kandidatene trygghet på at vi vet hva som vil kreves i jobben.